Written by Liberty McArtor
A lot has changed since President Franklin Roosevelt tried to rig the U.S. Supreme Court in 1937, but some things stay the same—like widespread opposition to court-packing among both political parties.
When President Roosevelt tried to increase the number of U.S. Supreme Court justices to advance his New Deal agenda in the late 1930s, his own party was key in stopping him. Despite FDR's overall popularity, Congress—and the American people—recognized that his court-packing plan was a "bonehead idea," to use Joe Biden's term from 1983.
Today, progressive Democrats are openly advocating court-packing. President Biden himself is flirting with the idea through the creation of a presidential court-packing commission. But as in 1937, the rest of America sees court-packing for what it really is: a destructive plot to overthrow our nation's judiciary.
Democrats Divided: Court-Packing Bill Dead on Arrival?
U.S. Senator Joe Manchin (D-WV) has come under intense pressure from the progressive wing of his party for adamantly refusing to vote to eliminate the filibuster—a radical proposal in and of itself, but one that Democrats would need in order to pass their court-packing legislation.
Manchin assured voters, "I will not be the 50th Democrat voting to end that filibuster or to basically stack the court."
Joining Manchin in early opposition to court-packing and ending the filibuster was U.S. Senator Kyrsten Sinema (D-AZ.). But now that legislation to add four justices to the U.S. Supreme Court has officially been introduced, even more Democrats are coming out against the idea.
In fact, shortly after the court-packing bill was introduced in the U.S. House in mid-April, Speaker Nancy Pelosi (D-CA) rejected the far-Left's push to swiftly vote on the court-packing legislation, stating: "I have no intention to bring it to the floor."
U.S. Senator Catherine Cortez Masto (D-NV) has stated that she opposes "adding seats that politicize the court," and Sen. Tim Kaine (D-VA) has also stated he is "not persuaded" on court-packing.
Below are several more Democratic members of Congress who've recently expressed their opposition to expanding the size of the U.S. Supreme Court: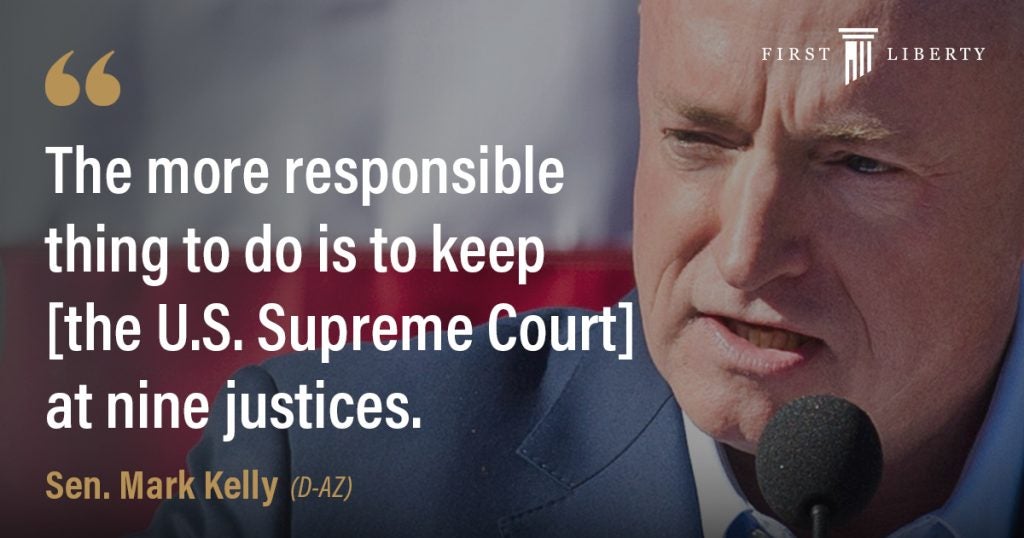 ---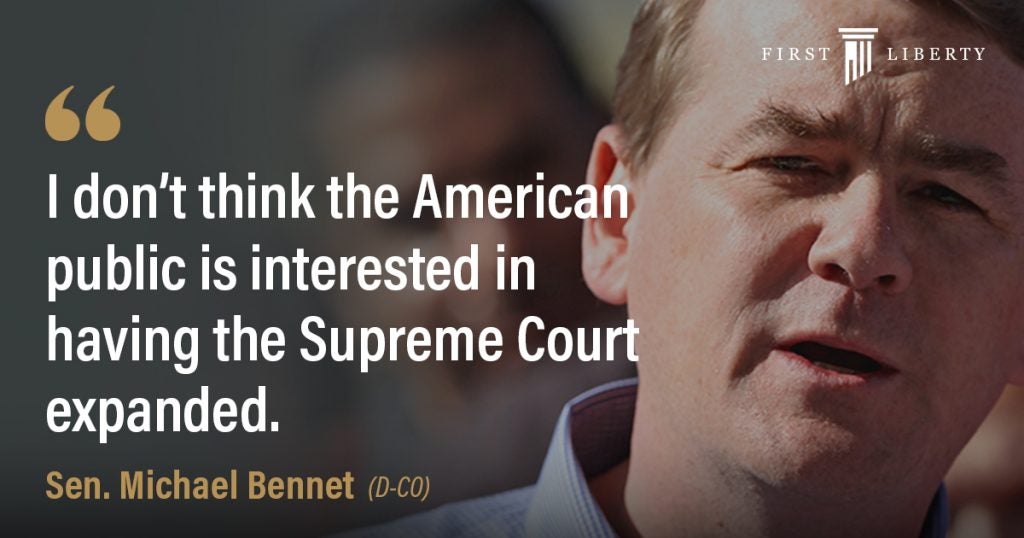 ---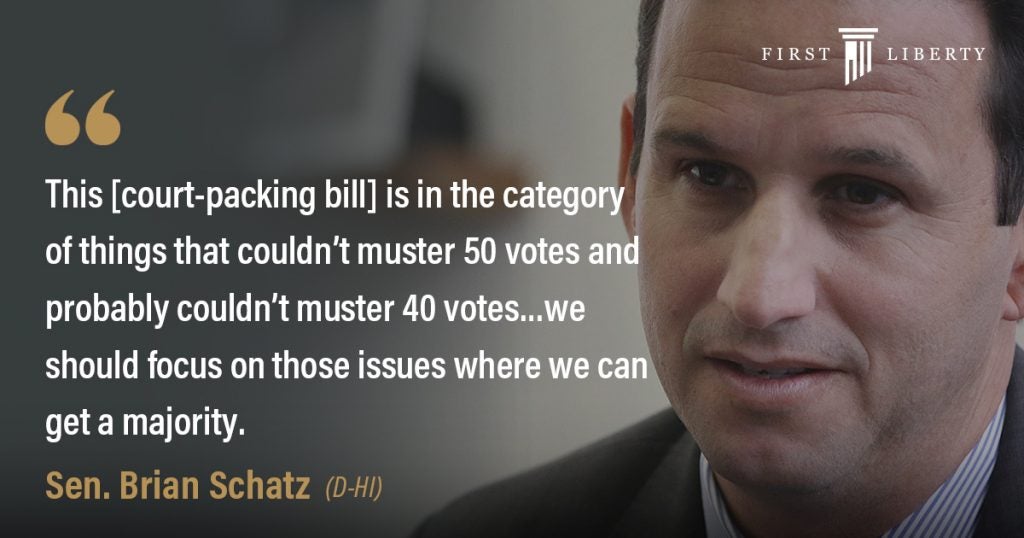 ---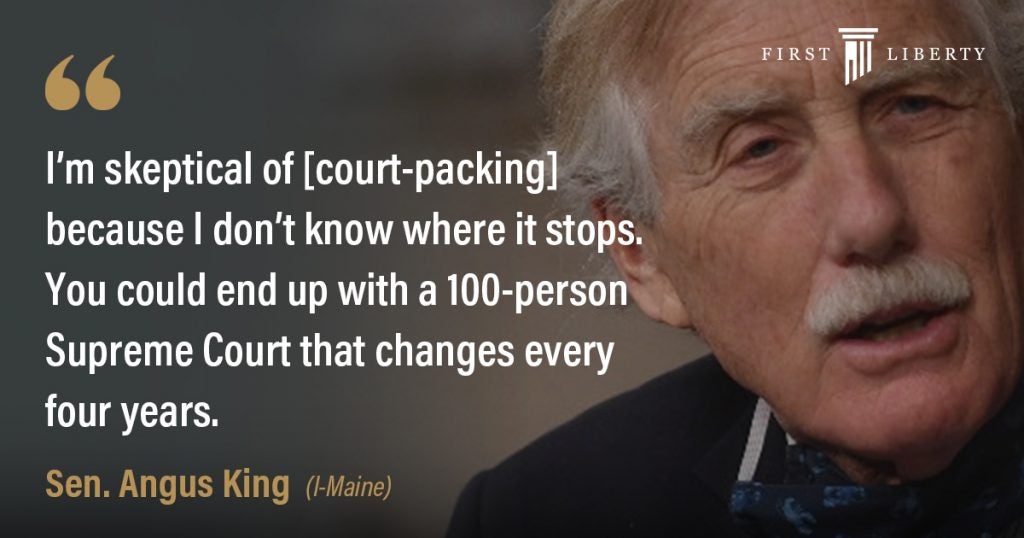 No Popular Support for a Dangerous and Destructive Coup Attempt
Unlike the radicals pushing for court packing, the above U.S. Senators appear to have their finger on the pulse of what the American public thinks—and popular opinion is not in favor of packing the court.
A recent Mason-Dixon survey found that sixty-eight percent (68%) of Americans oppose court-packing, including forty-seven percent (47%) of Democrats, ninety percent (90%) of Republicans and sixty-eight percent (68%) of Independents.
Additionally, sixty-three percent (63%) of Americans (including over a third of Democrats) agree that court-packing is a primarily partisan proposal intended to increase political power.
Like FDR's failed court-packing attempt in 1937, the current scheme is nothing more than a partisan effort to seize political power by forcing our nation's high court to do the ruling party's bidding. In other words, it is a brazen power grab.
If the current effort to pack the U.S. Supreme Court is successful, we can look forward to the following:
The end of the U.S. Supreme Court's legitimacy
The destruction of the separation of powers—the Constitution's fundamental principle
The eradication of our most cherished rights—including religious freedom
The politicization of the high court
Loss of public confidence in future court rulings
The good news is that opposition to this U.S. Supreme Court coup is strong—and growing. And by educating and equipping Americans with facts, history and truth, we can help stop this U.S. Supreme Court coup that threatens the very foundation of our country.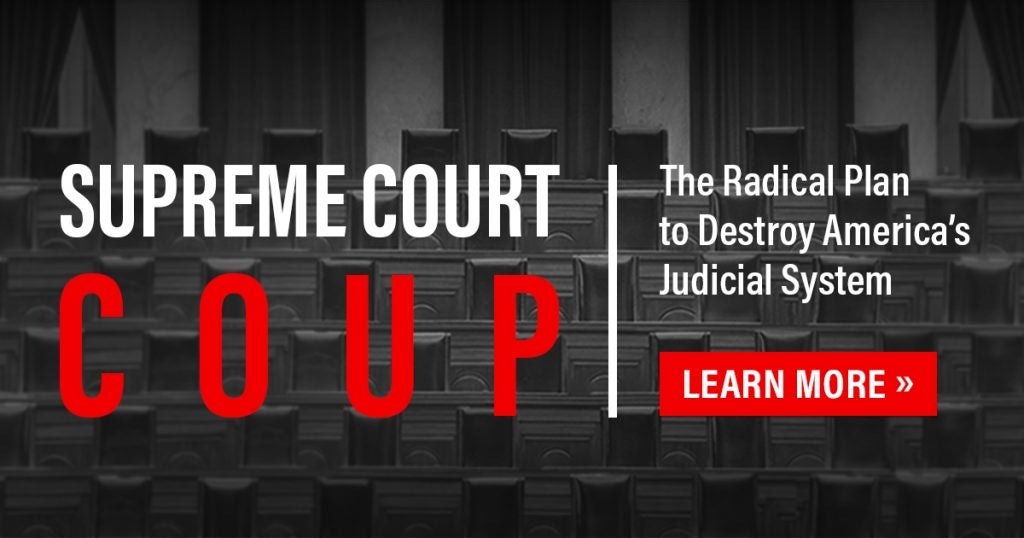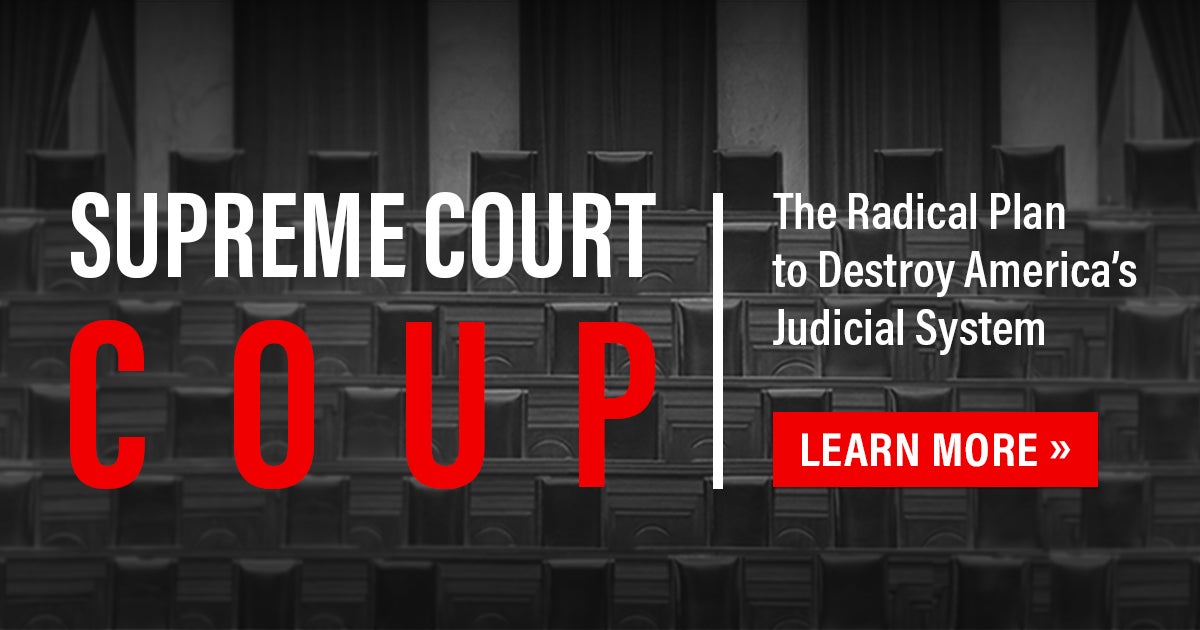 ---
This article was originally published at FirstLiberty.org.