Written by David E. Smith
Highlights from the recent Call to Pray observance in Springfield are the focus of this week's Illinois Family Spotlight. IFI is partnering with Family Research Council's Watchmen on the Wall to assemble pastors and faith leaders at the state capital, on a regular basis, to pray. In a display of unity in the body of Christ, pastors came from churches throughout Illinois to praise God, confess our corporate sin, and petition Him for His continued blessing on our land.
The Lord laid it on the hearts of these pastors to pray for the Church and local churches; the advance of the gospel; a nationwide conviction of sin, repentance and revival; an increase in righteous and godly public servants at all levels of state and federal government; our depraved national culture and more.  As you listen to these impassioned prayers, we hope you will be encouraged, and that you will commit to lifting up these concerns in your daily prayer time with the Lord.
Election Resources:
Illinois Family Action Endorsements and Recommendations
---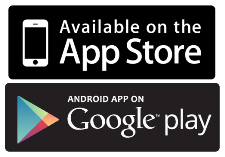 Download the IFI App!
We now have an IFI mobile app that enables us to deliver great content based on the "Tracks" you choose, including timely legislative alerts, cultural commentaries, upcoming event notifications, links to our podcasts, video reports, and even daily Bible verses to encourage you. This great app is available for Android and iPhones.
Key Features:
It's FREE!
Specific content for serious Christians
Performs a spiritual assessment
Sends you daily Scriptures to encourage and equip you
You determine when and how much content you get