Written by Ali Meyer
The number of beneficiaries of the Supplemental Nutrition Assistance Program (SNAP), otherwise known as food stamps, has exceeded 45 million for 48 straight months, according to data released by the Department of Agriculture (USDA).
In April 2015, the latest month from which data is available, there were 45,438,832 beneficiaries of the food stamp program.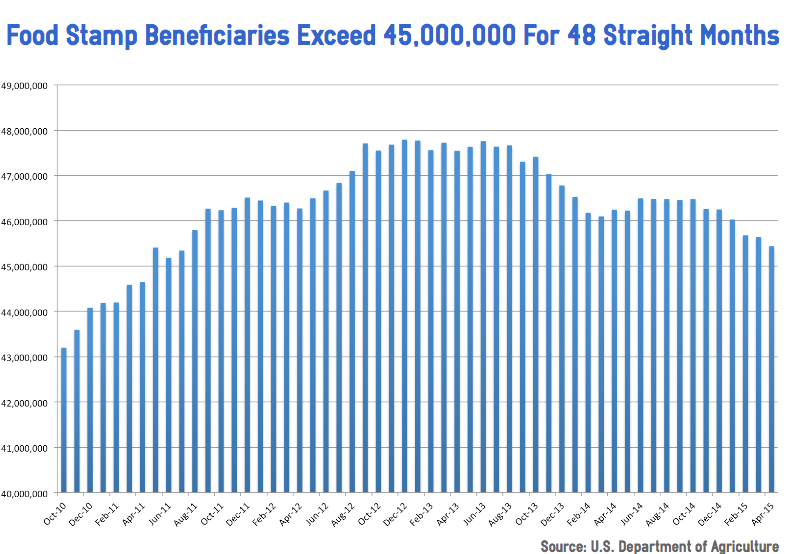 The number of food stamp recipients first exceeded 45 million in May 2011. Since then, the number has consistently exceeded 45 million, hitting a record high of about 47,800,000 in December 2012.
In April 2015, households on food stamps received an average benefit of $256.93, and total benefits for the month cost taxpayers $5.7 billion.
The USDA has been tracking data on SNAP participation since fiscal year 1969, at which time average participation stood at about 2,800,000. Average participation in fiscal year 2014 hit about 46,500,000, meaning that since 1969 participation in the program has increased 16-fold.
Originally published at FreeBeacon.com.