Written by Alyssa Sonnenburg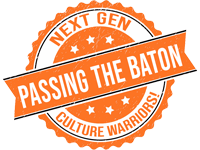 The next generation of culture warriors hope to make a difference and they are an answer to our prayers. We hope to encourage and mentor these young contributors so they can take the baton from us in the future. God's gift of liberty and self-government must be fought for and protected. The fundamental principles of faith, virtue, marriage and family must be upheld and taught. Please pray for these bold young culture warriors and extend to them some grace as they hone their skills.
This episode of Illinois Family Spotlight features Scott Klusendorf at the IFI 2023 Worldview Conference.
Scott Klusendorf is the founder and president of the Life Training Institute, which is dedicated to equipping pro-life advocates to effectively defend their view of life in the public square. He has taught pro-life apologetics at over 80 colleges and universities, and he is the author of The Case for Life: Equipping Christians to Engage the Culture.
Klusendorf' equips pro-life advocates with the tools to fight for life in the midst of hostility and his expertise is second to none.
In defending the pro-life view, he gives three of the most important words to keep in mind: syllogism, syllogism, and syllogism.
According to Klusendorf, the pro-life syllogism goes as follows:
It is wrong to intentionally kill an innocent human being. Abortion intentionally kills an innocent human being. Conclusion? Abortion is wrong.
Klusendorf also asks three important questions whose answers are essential to the pro-life stance:
What is the unborn?
What makes us valuable as human beings?
What is our duty?
This is an episode you will not want to miss.
Listen to Spotlight episode #370 anywhere you find podcasts or click the link below.
To learn more about the Life Training Institute, click HERE.
---