Written by Alyssa Sonnenburg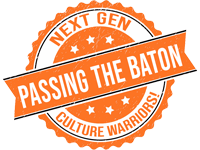 The next generation of culture warriors hope to make a difference and they are an answer to our prayers. We hope to encourage and mentor these young contributors so they can take the baton from us in the future. God's gift of liberty and self-government must be fought for and protected. The fundamental principles of faith, virtue, marriage and family must be upheld and taught. Please pray for these bold young culture warriors and extend to them some grace as they hone their skills.
In this episode of Illinois Family Spotlight, we are featuring remarks made by Dr. Jonathan Diggs during Illinois Family Institute's 2023 Worldview Conference.
Dr. Jonathan Diggs has been practicing medicine for over thirty-five years, is an American Board of Internal Medicine diplomat, is a motivational speaker, and is a guest on national television and radio programs.
In his speaking segment, Dr. Diggs outlines three consequences of sexual immortality, which include the following:
1) unwanted pregnancies,
2) sexually transmitted diseases (STIs),
3) and the disruption of social cohesion.
In response to these heavy consequences, Dr. Diggs rightly notes,
The nuclear family is the building blocks of anything else in society. You cannot build a structure with faulty materials and expect it to stand.
This is a speech you will want to tune into.
Listen to Illinois Family Spotlight Episode #359 anywhere you find podcasts or click the link below.
---